...meaning that this year's releases are looking like this: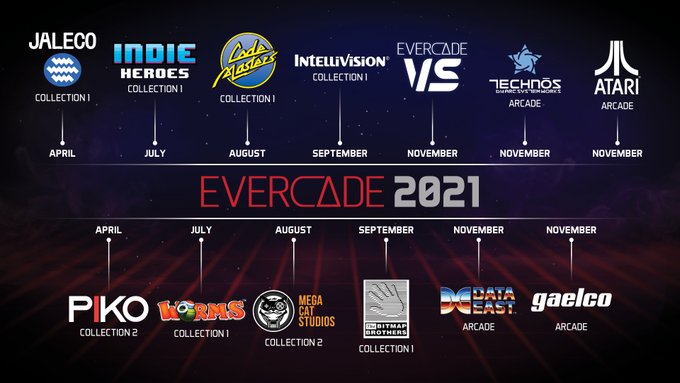 While there's plenty of good games Technos, Atari and Data East cartridges, they're mostly all very familiar to retro gamers - especially if you've got Antstream. Gaelco is the only collection that's presenting anything truly different - I'd honestly never heard of any of those games. Mind you, Evercade have shown that they've got an incredible knack for licensing some utter keech. No joke, that Piko Interactive 2 collection has three of the very worst games I've ever played on it. By that logic, maybe there's good reason why I don't know about these Gaelco games. 
I'm happy to read that the arcade cartridges are £14.99 as well, meaning that they're cheap enough that I'll be happy to pick them up. I'm not sure about the VS. console though. I've never been tempted to hook up my Evercade handheld to my TV via HDMI, it's strictly a portable for me. 
£90 doesn't seem too bad if it's coming with two of these four arcade collections, but you're right, that's money that can go on something else. Personally, I might use it towards a Playdate.