You know what?  I'm going to say something I should've said over six years ago.  I've no doubt this will get me lynched because I
dared
to express my unfiltered thoughts about a member of the core clique, but you know what?  I literally do not give a single fuck any more.  I'm
done
playing nice and letting insult after insult go by (
funniest bit is Drunka won't even see it, so he won't even be able to contest my points.  This is why only fools use ignore features on forums.  Grow thicker skin or learn to skim read like Balla has.
)
Oh, did the tone of that paragraph sound a little different?  Welcome to me when I'm
genuinely
angry and give not a single shit what others think!  If I'd stuck up for myself years ago maybe this wouldn't have gotten to this point, guess I'll just add "stand up for yourself regardless of the persecution from others you might incur" to the list of life-lessons.  
Oh, but before I start, let me just say one thing.  
Only idiots think killing the past is wise.  It's especially foolish to use it as a mantra when the person saying it is a cartoonish villain who spends the rest of the film losing his head.  
I could go on, but you know what?  I think we should in fact take that lesson to heart and
start with the past that includes The Last Jedi.
Drunkalilly wrote:

And guess who's muted again
Yeah, you go ahead and do that.  We all know the height of bravery is deliberately baiting a response from someone and then removing their platform because you can't stand to have someone retort.  I imagine if we were to go to the dictionary right now and look up the terms coward and hypocrite and asshole you would be present at all three.  "I don't like someone ranting about something in the rant topic, I don't even have the capacity to skim a post when a person is saying things I disagree with!  How dare they express their frustration in the appropriate place!"
Lets get something clear here
.  I have walked on eggshells around you (
never should have
)
for years
.  "Oh, he's more willing to look in to things I've said were decent than anyone else on the forum, maybe there's room for reason and discourse.  Maybe he actually isn't a mean douche".  Oh what a laughable delusion that was.    
That came after your absolute meltdown in the prerelease of Fire Emblem Fates during the censorship scandal, where you went absolutely ballistic over something
that didn't even turn out to be accurate
.  But that didn't stop you going off your head and hurling abuse at every person that didn't immediately agree with your view, did it?  
Then the dust settles, and I think "maybe just a once off.  Maybe he was just drunk, or having a shit week.  It happens, I'll just make sure to not press his buttons and blablabla".  So, rather than ever even mention how pissed off (
that's Australian for absolutely furious, not the English term for being blind drunk
) I was, I let it slide.  
Then the passive-aggressive sniping begins.  Remember
you
were the one who, when I simply said "The Last Jedi sucks when you actually take it apart and look at it analytically, and so my view has reversed", chose to snarkly snipe.  On other forums I visit such behaviour is an indicator that proof and justification is needed to explain oneself.  In your case you just wanted to be an arsehole, and were never remotely interested in a discourse.  
But, again, I chose to let the personal attacks (
which is what your posts actually are, no matter how well you think you veil them
) slide for the sake of peace.  Even while you continue to snidely direct antagonistic shots my way in forms I cannot reply to.  
Then, when I place my "rant" in a place I assumed was, you know, for fucking rants, you go "welp, this guy's too opinionated!  Better mute him to  preserve my precious little egotistical echo chamber!"  
You know, even if every single instance of your sniping or hiding personal ridicule under the guise of snark
is
just you coming off a bad day, so fucking what?  You think
you're
the only person who has shit days?  Between my depression and mood swings
every day is a shit day for me
(
and guess why none of you lot knew that about me.  Trust issues perhaps.  Perhaps never truly being welcome
).  And guess what?  I
don't
consider that an excuse to be a piece of reeking excrement to other people (
I do, however, use less harmful ways to let off my steam.  Three guesses to Sherlock Holmes what my harsh criticism of pieces of fiction are!
)  
I've been to some seriously nasty places over the years, and dealt with some seriously fucked up individuals.  You have actually made me miss interacting with them.  Because while dealing with said individuals did put me in a suicidal mindspace I can, at least, say that at the other end of that hellish tunnel I came out mentally stronger for it.  
But by all means "mute" me for a time.  It spares me having to deal with your cowardly, petty, spiteful passive-aggressive bullshit, and means that you cannot reply to me if I choose to tear your post to ribbons.  Assuming the clique continues to tolerate my presence after this, which I doubt.  
Now for a cup of piping hot chocolate and the final part of this.  By god it feels good to get this crap off my back.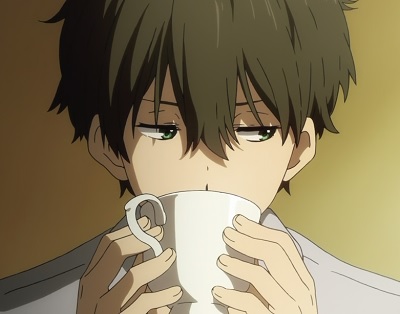 Balladeer wrote:

Hollywood needs to learn some diversity and if it has to stumble along the way to do so then that's a temporary price worth paying (I don't think TLJ is a stumble and we'll never convince each other on that point).
That's probably not going to happen.  As people start turning off for a variety of factors (
franchise fatigue, boredom of social politics being shoved into their pretty light festivals, and so on
) big business will chase the money.  The pendulum has gone one way, and it will simply swing to the other rather than stopping at the sensible center.  
And besides, why
should
the cost be a graveyard of the best franchises in modern culture?  Why cannot these mega-corporations simply hire the talent necessary to leapfrog these mistakes and get straight on with making good stories?  Same reason they're miling franchises that are finished to begin with: easy money.  They won't "get good" they'll simply "get gone", and fans will be left with the desecrated corpses of their once-loved franchises.  
And why does the story-telling have to take a hit?  Just cast the right people for the right roles and normalise diversity through the most effective way.  People didn't need to be "taught" to accept Sara Conner and Ripley and Leia.  They were good characters in good movies that kicked ass and the rest did itself.  Action heroines and action heroes that aren't white have long since been normalised, this isn't a bridge that needs to be crossed except in Hollywood themselves, because
they're
the ones still casting like it's the 80's, and when they cast like the 00's they make the story revolve around social politics in the most asinine and contradictory of ways.  
As for TLJ, I'll just say this.  When darn near
every
scene in a film is filled to the brim with illogical choices by characters, plot contrivances and devices never heard of before (
some of which graduate to the status of plot holes
), and inane subplots that add literally nothing to the story then it
is
badly written.  
That doesn't mean it's wrong to enjoy it (lord knows I love my fair share of trainwrecks.  Code Geass, Death Note's last arc, Gundam Seed, I can go on and on), but it also doesn't mean we should ignore its objective quality.  
Quote :

 There are still good films.
Not from the Mouse.
Also fun fact for the people that made it to the end, I came here today to simply say I bought Terminator 2 on bluray and Black Adder on dvd, while also praise Square Enix's e3 conference. That'll show me for being in a good mood!