There's Saïd Benrahma getting a copy of Crash 4 for winning Man of the Match against Fulham the other night.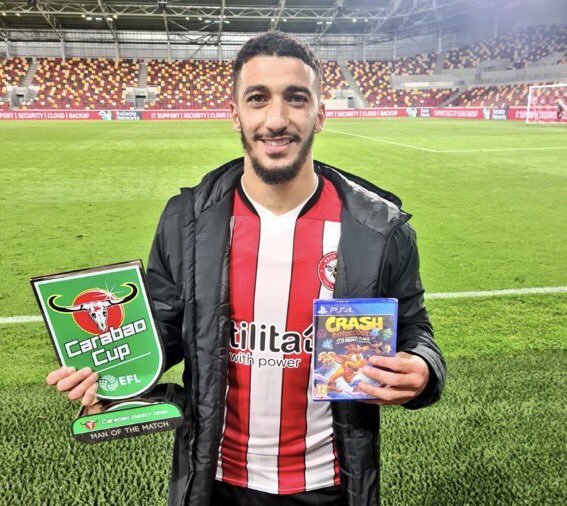 It came out yesterday, and I picked it up. I'm only about 20% in, but my impressions so far are massively positive. I'm having brilliant fun with Crash 4. The things that stopped me from wiring into the N.Sane Trilogy were it's imprecise, unconvincing jumping and it's brutal difficulty. Happily, Toys for Bob have paid attention to those drawbacks with Crash 4. 
In what a think's a series first, there's now a discreet marker on the ground which shows you where you're going to land after a jump. That's massively helpful in a game like Crash, where depth perception is something you'd otherwise toil with several times in each level. 
The other big change is the addition of a 'Modern' mode, which removes Game Overs and where death simply sends you back to the last checkpoint. It's not an Easy mode - it's actually the same basic game in it's other Retro mode, so the challenge is still there to a degree - but it's so, so much more convenient and far less punishing. It's the difference between me getting scunnered and switching the game off when I get to an annoying section I have to retry fifteen times; in Modern mode, it's all so quick and instant, and there's no fannying about with having to go back to a Hub and enter/replay a whole level.  
Disappointingly, there's nowhere that's selling this for much under £50 just now. But when the price inevitably drops - or even when it inevitably appears on Switch - I really encourage you to get it bought, Crash 4 is the dog's bollocks.