Retail Games
1st
Wreckfest PS5
3rd
Tour de France 2021 PS4, One
4th
DC Super Hero Girls NS
The Last Kids On Earth and the Staff of Doom PS4, ONE, NS
The Persistence Enhanced PS5
Sniper Ghost Warrior Contracts 2 PS4, Xbox, PC
Vampire The Masquerade Coteries of New York + Shadows of New York PS4, PC
World Of Simulators 4 Game Collection PS4, NS
Yonder: The Cloud Catcher Chronicles NS
5th
Evergate PS5, NS
8th
Chivalry II PS5, PS4, Xbox
The Elder Scrolls Online Collection: Blackwood PS4, ONE, PC
11th
Dariusburst: Another Chronicle EX+ PS4, NS
Excavator Simulator 21 PS4, NS
Final Fantasy VII Remake Intergrade PS5
Golden Force PS4
Guilty Gear Strive PS5, PS4
Neptunia Reverse PS5
Ratchet & Clank: Rift Apart PS5
15th
Chicken Police PS4, NS, PC
16th
The Sisters: Party Of The Year PS4, NS
18th
30 In 1 Game Collection Vol 2 NS
Curved Space PS5, PS4, XBox
Geminose: Animal Popstars NS
Mask Marker PSVR
Metro Exodus Complete Edition PS5, Xbox
Metro Simulator PS4, NS
Nightmare Boy PS4, NS
Zenith NS
21st
Color Your World NS (CIB)
Jigsaw Fun - Piece It Together NS (CIB)
22nd
Dungeons & Dragons Dark Alliance PS5, PS4, Xbox (Game Pass)
24th
Crazy Chicken Kart 2 NS
The Dungeon Of Naheulbeuk: The Amulet Of Chaos PS4, NS
25th
Alex Kidd In Miracle World DX PS5, PS4, Xbox, NS
Blue Fire PS4, NS
Castaway Paradise NS
Cotton Reboot! PS4, NS
Crawlco Block Knockers NS
Ghostrunner NS
Mario Golf: Super Rush NS
Scarlet Nexus PS5, PS4, Xbox
Spirit: Lucky's Big Adventure PS4, ONE, NS
Tanuki Justice PS4
29th
Blasphemous NS
Destroy All Humans NS
Disgaea 6: Defiance of Destiny NS
Song of Horror PS4
30th
Asterix & Obelix XXL 2 PS4, NS (CIB)
ATV Drift & Tricks NS (CIB)
Descenders Xbox
Flashback PS4, NS (CIB)
Fort Boyard PS4, NS (CIB)
Greedfall: Gold Edition PS5, Xbox
Necromunda: Hired Gun PS5, PS4, Xbox
Road Redemption PS4, One, NS
Solaris Offworld Combat PSVR
Syberia 2 NS (CIB)
Syberia 3 PS4
Yonder: The Cloud Catcher Chronicles Enhanced Edition PS5
My Thoughts:
I will be getting Mario Golf: Super Rush and Scarlett Nexus unless the demo is bad. As it's going straight into Game Pass I'll give Dungeons & Dragons Dark Alliance a bash especially now I should be able to get some people on board with it.
There's a maybe in Necromunda: Hired Gun and I own Greedfall already which is getting a free upgrade which a few games are, that I might pick up Metro Exodus cheap used.
June 11th I'm very keen on Ratchet & Clank, Final Fantasy VIIR Intergrade which is sort of a free upgrade as I own on PS4 but would have to pay for the Yuffie DLC (£20) and Guilty Gear Strive this is the first month since launch that I'm interested in a PS5.
Just can I find a PS5 and do I want to spend £580ish just after buying a car, and I do have plenty to play?
Best of the Rest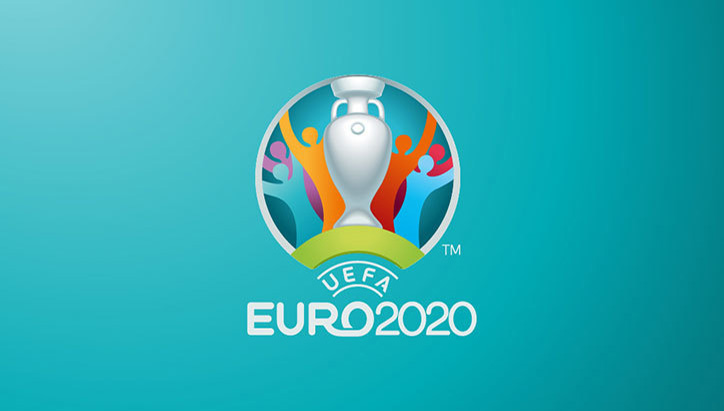 1st
Ghosts 'n Goblins Resurrection PSN, XBN
Pyre on Fire eShop
3rd
Astalon: Tears of the Earth XBN, eShop
Pretty Guardian Sailor Moon Eternal The Movie Netflix
Winds of Change eShop
4th
Fortnite Edition Nintendo Switch Joy-Con
Nobody Cinema
Raya And The Last Dragon Disney+
Sweet Tooth Netflix
9th
Loki Disney+
10th
Ninja Gaiden: Master Collection PSN, XBN, eShop, Import
11th
Game Builder Garage eShop, Import
UEFA Euro 2020
12th
E3 2021
14th
Final Fantasy VII: Advent Children 4K
Godzilla vs. Kong 4K, Blu, DVD
18th
Cosmic Red, Midnight Black DualSense Wireless Controller
Luca Disney+
Monster Hunter Cinema
21st
Batman: The Long Halloween Part 1 Blu, DVD
22nd
ENDER LILIES: Quietus of the Knights eShop
24th
Legend of Mana PSN, eShop, Import
29th
A Tale of Synapse: The Chaos Theories eShop
Zombies Ate My Neighbors and Ghoul Patrol XBN, eShop
My Thoughts
I will watch both the Football (Sweepstakes!?!) and E3 along with most of the Disney+ stuff. I put Advent Children on the list, which I normally won't do with a re-release film but with the game coming to PS5 maybe you want to watch the film in 4K now as well.
Game Builder Garage and Legend of Mana, I do want to play but about £25 each on the eShop that I am very tempted to import them for about £30 each physical instead.
Do think we will see some more games such as Psychonauts 2 added to this list come E3 which I'll be very keen on playing, ohh also the red DualSense
What about guys?