Retail Games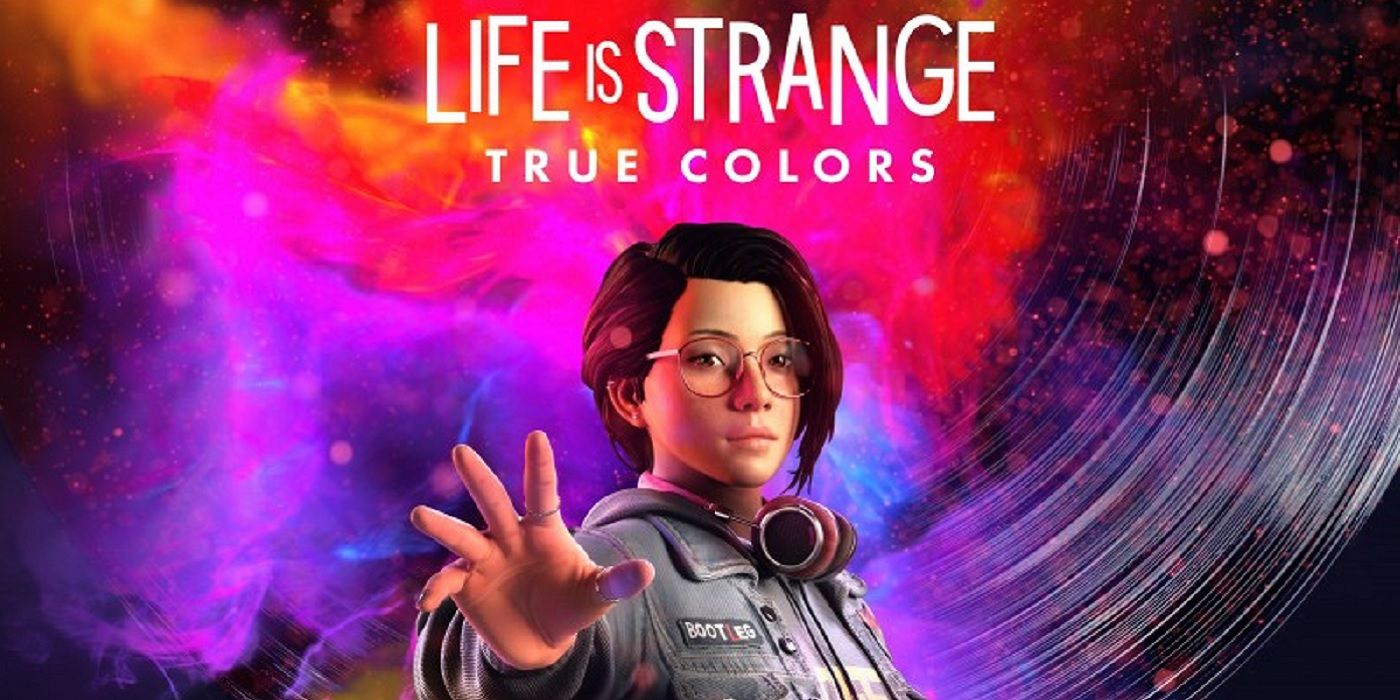 2nd
Kitaria Fables PS5, PS4, NS
WRC 10 PS5, PS4, XSX, ONE
3rd
Arashi Castles of Sin PSVR
Big Rumble Boxing: Creed Champions PS4, ONE, NS
Family Trainer NS
Hardcore Mecha NS
The Medium PS5, XSX (Game Pass), PC
Monster Harvest PS4, NS
Neo Geo Pocket Color Selection Vol 1 NS
Prinny Presents NIS Classics Volume 1 NS
Tanuki Justice PS4
Theme Park Simulator NS
7th
Bus Simulator 21 PS4, XBOX
Sonic Colours Ultimate PS4, ONE, NS
10th
Chernobylite PS4
Game Builder Garage NS
Life is Strange: True Colors PS5, PS4, XBOX
NBA 2K22 PS5, PS4, XSX, ONE, NS
Olympia Soirée NS
Onirike PS4, NS
Pecaminosa PS4, NS
Port Royale Extended Edition PS5, XBOX
Rico London PS5, PS4, NS
Tales Of Arise PS5, PS4, XBOX, PC
Warioware: Get It Together! NS
14th
Cruis'n Blast NS
Dark Thrones/Witch Hunter Double Pack NS (CIB)
Deathloop PS5, PC
Goosebumps: Dead of Night PS4, NS
Keywe PS5, PS4, XBOX, NS
16th
3D Billiards: Pool & Snooker PS5
3D Mini Golf PS5
Animal Kart Racer PS5
Panda Hero: Remastered PS5
17th
Aragami 2 PS5, PS4, XBOX (Game Pass)
Colors Live NS
Colossus Down PS4, NS
Ni No Kuni II: Revenant Kingdom Prince's Edition NS
Oniria Crimes PS4, NS
19th
RiMS Racing NS
21st
World War Z Aftermath PS4, ONE
24th
The Addams Family: Mansion Mayhem PS4, ONE, NS
Death Stranding Director's Cut PS5
Dragon Ball Z Kakarot NS
Embr: Über Firefighters PS4, NS
Just Die Already PS4, XBOX, NS
Lost Judgment PS5, PS4, XBOX
Spacebase Startopia NS
Streets Of Rage 4 - Anniversary Edition PS4, NS
Winter Sports Games PS5
28th
The Escapists 2 NS (CIB)
G-Darius HD PS4, NS
Ghostrunner PS5, XSX
Golf With Your Friends NS (CIB)
In Sound Mind PS5, XSX, NS
Ori The Collection NS
Overcooked! Special Edition NS (CIB)
Poker Club PS5, PS4
29th
Agatha Christie: Hercule Poirot: The First Cases PS4, NS, XBOX
Bitmap Brothers Cartridge 1 EC
Insurgency Sandstorm PS4, XBOX
Intellivision Cartridge 1 EC
30th
Bugsnax PS5, PS4
Crazy Chicken: Shooter Bundle PS5
Darksiders III NS
Hot Wheels Unleashed PS5, PS4, XSX, ONE, NS
In Nightmare PS4
My Little Riding Chmapion NS (CIB)
Raiden IV X Mikado Remix
The Riftbreaker PS5, XSX
Sword of The Necromancer PS4, NS
The Unicorn Princess NS (CIB)
Vampire The Masquerade Coteries of New York + Shadows of New York PS4, NS, PC
V-Rally 4 NS (CIB)
Xuan Yuan Sword 7 PS4, ONE
My Thoughts
I will be getting for sure Sonic Colours Ultimate on Switch as seems more at home than on my Xbox, and I've never played it. Life is Strange: True Colors, just the normal version I'm as not sure if I do want to play LiS & BtS again and if I do can I'll just buy those remasters on their own in early 2022.
Now quite a few maybes first the Neo Geo Pocket Color Selection Vol 1 as I'm a big fan of the NGPC, but the collection is mainly all fighting games, would have liked to see a bit more variety maybe Selection Vol 2 we could see Dive Alert & Sonic.  
Game Builder Garage now that it has a physical as I would like to play some games people have made, then on the same day is Warioware which is the big Switch game this month and has a bit of a budget RRP that might be tempted.
Did play the Tales of Arise DEMO, and a good job to as I was super excited about this, and I had down as a day one buy but found it a tad meh that I may go back and pick up Scarlet Nexus as that's now about £30.
Cruis'n Blast because I've been saying for a while I would a new racer on Switch and here it is, just looks a tad cheap. Same day is Deathloop every time I see it I'm less and less excited about it and I know in 13 months time it be on Xbox and in Game Pass, if I only had a PS5 and had nothing else to play then maybe but Death Stranding Directors Cut would be getting played.
Round out with Lost Judgment, which I hope is good for Fantasy Critic and might be something I'd like to play yet still got Yakuza LAD installed and not played Judgment. Hot Wheels Unleashed, looks really fun and with this & Cruis'n Blast a fun arcade racer will get picked up, just which one? Xuan Yuan Sword 7 looks good from the trailer, just likely will get lost amongst all the other games and late September be looking towards October.
Will also recommend The Medium which is still in my Top 5 Games of the Year and I can see the PS5 version with the DualSense adding a lot to the experience, certainly one for fans of things like Silent Hill.
Best of the Rest
1st
Alveole PSN, XBN
Lake XBN
Ravva and the Cyclops Curse PSN
2nd
Weapon of Choice DX XBN, eShop
3rd
Shang-Chi and The Legend of The Ten Rings Cinema
6th
The Hitman's Wife's Bodyguard 4K, Blu, DVD
7th
F.I.S.T.: Forged In Shadow Torch PSN
9th
Hindsight 20/20 - Wrath of the Raakshasa PSN, XBN. eShop
Ultra Age PSN, eShop
10th
Lost in Random PSN, XBN
Kate Netflix
13th
Nobody 4K, Blu, DVD
16th
Eastward eShop
17th
Dune Cinema
18th
Squabble eShop
20th
Monster Hunter 4K, Blu, DVD
21st
Kena: Bridge of Spirits PSN
22nd
Star Wars Visions Disney+
23rd
Diablo II: Resurrected PSN, XBN, eShop
28th
Alchemic Cutie XBN
AWAY: The Survival Series PSN
Lemnis Gate PSN, XBN (Game Pass)
30th
Life is Strange True Colors Wavelengths DLC
No Time to Die Cinema
My Thoughts:
Few things I might go see Shang-Chi, Dune and No Time to Die in the Cinema, also at home got Star Wars Visions.
Gamewise keen for Lake as the delivering stuff genre is my favourite. Lost in Random which reminds me of Alice on PS360, just I know as it's a EA game will be part of EA Play at some point that might wait on it. Eastward looked good in the indie direct, Kena if I can be bothered to play it on PC and the Wavelengths DLC.
What about you guys?