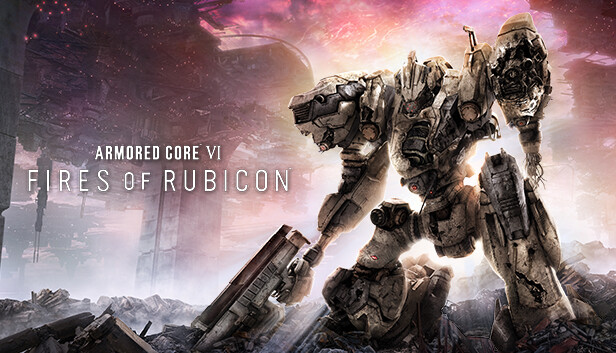 1st
Barony eShop
3rd
A Guidebook of Babel eShop
Baldur's Gate III STEAM, GOG
GigaBash eShop
4th
Astralojia: Season 1 XBN
Sword of the Vagrant PS4, NS
X-Force Under Attack eShop
8th
Tower of Fantasy PSN
9th
Zombie Soup eShop
10th
Atlas Fallen PS5, XSX
Wild Legion eShop
11th
Charade Maniacs NS
Dead Cells: Return to Castlevania Edition PS5, PS4, NS
Ghost Song PS5, PS4, NS
Gran Turismo Cinema
MADDEN NFL 24 PS5, PS4, XB
Nuclear Blaze PS4, NS
Piko Arcade Collection 1 EC
The Sydney Hunter Collection EC
TUNIC PS4, NS
15th
Black Skylands: Founders Edition PSN
EVERSPACE 2 PSN, XBN (XGP)
Moving Out 2 PS5, PS4, XB, NS
17th
Die After Sunset PS5, NS (CIB)
Gord PS5, XSX
18th
Asterigos: Curse of the Stars PS5, XB
Blue Beetle Cinema
Human: Fall Flat - Dream Collection PS5, PS4, NS
The Texas Chainsaw Massacre PS5, PS4, XB (XGP)
22nd
Immortals of Aveum PS5, XSX
Smurfs Kart PS5, PS4, XB
24th
Blasphemous 2 PS5, XSX, NS
Ride 5 PS5, XSX
25th
Armored Core VI Fires of Rubicon PS5, PS4, XB, PC
Chronicles of 2 Heroes: Amaterasu's Wrath PS5, PS4, NS
Hitman World of Assassination PS5
House Flipper - Pets Edition PS4, NS
Loop Hero NS
Metal Tales: Overkill PS4
Runner Heroes PS5
Spells and Secrets PS5, NS
26th
Seed of Life PS5, PS4, NS
29th
Agatha Christie - Hercule Poirot, The London Case PS5, PS4, XB, NS
Samba de Amigo - Party Central NS, Quest
Sea of Stars XBN (XGP)
Under The Waves PS4, PS4, XB
30th
Daymare: 1994 Sandcastle PS5, PS4, XB
Tenebris Pictura XBN
31st
Akka Arrh Special Edition PS5, PS4, NS
F1 Manager 2023 PS5, PS4, XB
Norn9: Last Era NS
OU eShop
TAITO MILESTONES 2 NS
My Thoughts:
Baldur's Gate III, I am actually keen on (was even thinking about making a thread for it) like I even nearly bought it on Stadia but was put off the £50 price tag for a cloud/digital game and when BGIII comes to PS5 next month that does put me off again. I would like to hear Andy (why a thread) and whoever does pick it up on PC (you could be playing Act One right now) thoughts on it, as you may tempt me to play as the that Drow Ranger in September.
I've pre-ordered both the Evercade carts which the Piko one might be fun and I'll do some content around them. Die After Sunset, I did see on the eShop before I saw a physical was coming, looks vaguely interesting from the screenshots.
Armored Core VI Fires of Rubicon is the big game this month in my opinion and looks cool as all heck, thing is I've not played a console AC game since AC2 back in 2001 and I respect FROM as a developer, yet the games in recent years haven't been for me (I still need to start ER) that this is one I do want to see some reviews for before diving in.
That's it two Evercade games, wait for reviews in ACVI and maybe some neat indies come out for me.
What about you guys?