Retail Games
2nd
Astria Ascending PS5, PS4, NS
Fortnite Minty Legends Pack CIB
Hell Let Loose PS5, XSX
My Universe: Interior Designer NS
My Universe: My Baby - New Edition NS
My Universe: Puppies & Kittens NS
World War Z NS
4th
Just Dance 2022 PS5, PS4, Xbox, NS
5th
Beholder 2 PS4, NS
Call of Duty: Vanguard PS5, PS4, XSX, ONE
Cupid Parasite NS
Fast and Furious: Spy Racers Rise of SH1FT3R PS4, Xbox, NS
Instant Sports Paradise PS5
Ion Fury PS4, NS (CIB)
9th
Blue Reflection: Second Light PS4, NS
Forza Horizon 5 Xbox (Game Pass)
Football Manager 2022 PC (Game Pass)
Jurassic World Evolution 2 PS5, PS4, Xbox
MechWarrior 5: Mercenaries PS5, PS4, Xbox
My Singing Monsters Playground NS
Nickelodeon All-Star Brawl PS5, PS4, Xbox, NS
The Smurfs: Mission ViLeaf - Smurftastic Edition PS4, ONE, NS
11th
Instant Sports Tennis NS
On the Road - Truck Simulator PS5
12th
Disney Classic Games: Definitive Edition PS4, ONE, NS
Doki Doki Literature Club Plus NS
Human: Fall Flat Game of the Year Edition PS5, Xbox
Let's Sing 2022 PS5, PS4, NS
NERF Legends PS5, PS4, Xbox, NS
Perky Little Things NS
Pups & Purrs: Animal Hospital NS
Shin Megami Tensei V NS
Synth Riders PSVR
Turnip Boy Commits Tax Evasion NS
16th
Marsupilami: Hoobadventure PS4, ONE, NS
Mickey Storm & the Cursed Mask NS (CIB)
Star Wars Jedi Knight Collection NS
Star Wars Racer and Commando Combo NS
Who Wants to be a Millionaire PS5
The Wild at Heart PS4, NS
18th
Angry Alligator NS
19th
ARK: Ultimate Survivor Edition PS4, ONE
Bassmaster Fishing 2022 PS5, PS4, PC (Game Pass)
Battlefield 2042 PS5, PS4, XSX, ONE, PC (CIB)
Disco Elysium - The Final Cut PS4, ONE
Distrust NS
The Eternal Cylinder PS4, ONE
Kena: Bridge of Spirits PS5, PS4
The Last Stand: Aftermath PS5, PS4, XSX
Pokémon: Brilliant Diamond NS
Pokémon: Brilliant Diamond + Shining Pearl Dual Pack NS
Pokémon Shining Pearl NS
Train Sim World 2: Rush Hour - Deluxe Edition PS5, PS4, Xbox
Treasures of the Aegean PS5, PS4, NS
Zenith NS
22nd
Farming Simulator 22 PS5, PS4, Xbox, PC
23rd
Alpine the Simulation Game PS4
Final Fantasy XIV: Endwalker PC (CIB)
The Smurfs: Mission Vileaf PS5
25th
Asterix & Obelix: Slap Them All PS4, ONE, NS
Cricket 22 - The Official Game of The Ashes PS5, PS4, Xbox
26th
Doki Doki Literature Club Plus PS5, PS4
Hentai vs. Evil PS4, NS
Okinawa Rush NS
SNK Fighting Legends PS4
Windlands 2 PSVR
29th
Neversong PS4, NS
Summer in Mara PS4, NS
30th
Alwa's Collection PS4, NS
Animal Doctor PS4, NS (CIB)
Autobahn - Police Simulator 2 NS
Beyond A Steel Sky PS5, PS4, Xbox, NS
Evil Genius 2 PS5, PS4, Xbox (Game Pass)
Gear Club Unlimited 2 - Definitive Edition NS
Gear Club Unlimited 2 - Ultimate Edition PS5, PS4
Metro Simulator PS4, NS
Forza Horizon 5 and Football Manager 2022 are two games I'm looking forward to playing & both will be on Game Pass, which is great. Then a few days later I'll be buying the fancy version of SMTV as we all know it be triple the price in five years time because Atlus, that I best get on that now.
Not long after is another RPG for Switch with Pokémon which I'll be getting Pearl as the box is sort a red. And I think that's it, not even really any maybes.
Best of the Rest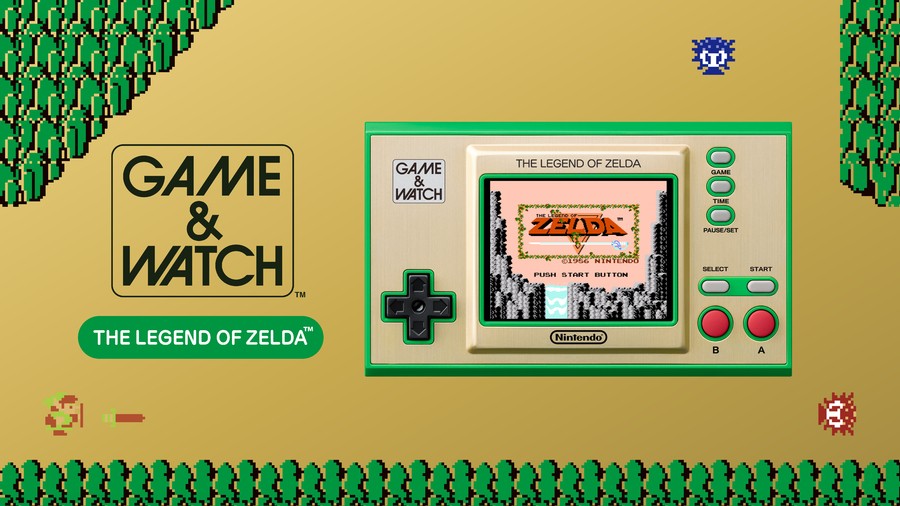 1st
Ekstase eShop
2nd
The Legend of Tianding eShop
Tunche XBN
3rd
Bloodshore PSN
The Solitaire Conspiracy PSN, XBN
4th
The Binding of Isaac: Repentance XBN
A Boy and His Blob eShop
Demon Turf PSN, XBN, eShop
Magic Potion Millionaire eShop
One Last Memory eShop
Pretty Girls Panic! PLUS PSN
5th
Encodya eShop
Eternals Cinema
The Gardener and the Wild Vines XBN, eShop
Mobile Suit Gundam: Battle Operation Code Fairy PSN
Nintendo Switch Lite Dialga & Palkia Edition
9th
Airborne Kingdom PSN
Forza Horizon 5 Limited Edition Xbox Wireless Controller
10th
890B PSN
11th
The Elder Scrolls V: Skyrim Anniversary Edition PSN, XBN (Game Pass)
Grand Theft Auto: The Trilogy – The Definitive Edition PSN, XBN, eShop
Star Wars: Knights of the Old Republic eShop
12th
Game & Watch: The Legend of Zelda
Venus: Improbable Dream PSN
15th
20th Anniversary Special Edition Xbox Wireless Controller
Halo Infinite Edition Xbox Series X
Halo Infinite Limited Edition Xbox Elite Wireless Controller Series 2
16th
2URVIVE PSN
Sherlock Holmes Chapter One PSN, XBN
17th
Mastho is Together PSN
18th
Ghostbusters: Afterlife Cinema
19th
20 Bunnies PSN
NASCAR Heat Ultimate Edition+ eShop
24th
Encanto Cinema
29th
Candyman 4K, Blu, DVD
30th
MXGP 2021 PSN, XBN
A few films here I might check out and a few games, which I be shocked if Sherlock Holmes Chapter One doesn't get a physical version, as I'm intrigued by it but would want on disc. I do also have a feeling likes of Demon Turf is coming to Game Pass, if it does then I may check that out.
All the Xbox stuff is cool, just I don't need to spend £65 on another Xbox Controller when I have like 4 already and I know they'll do a Fable one or something at some point which I'll want. Will get the Zelda G&W because Zelda.
What about you guys?