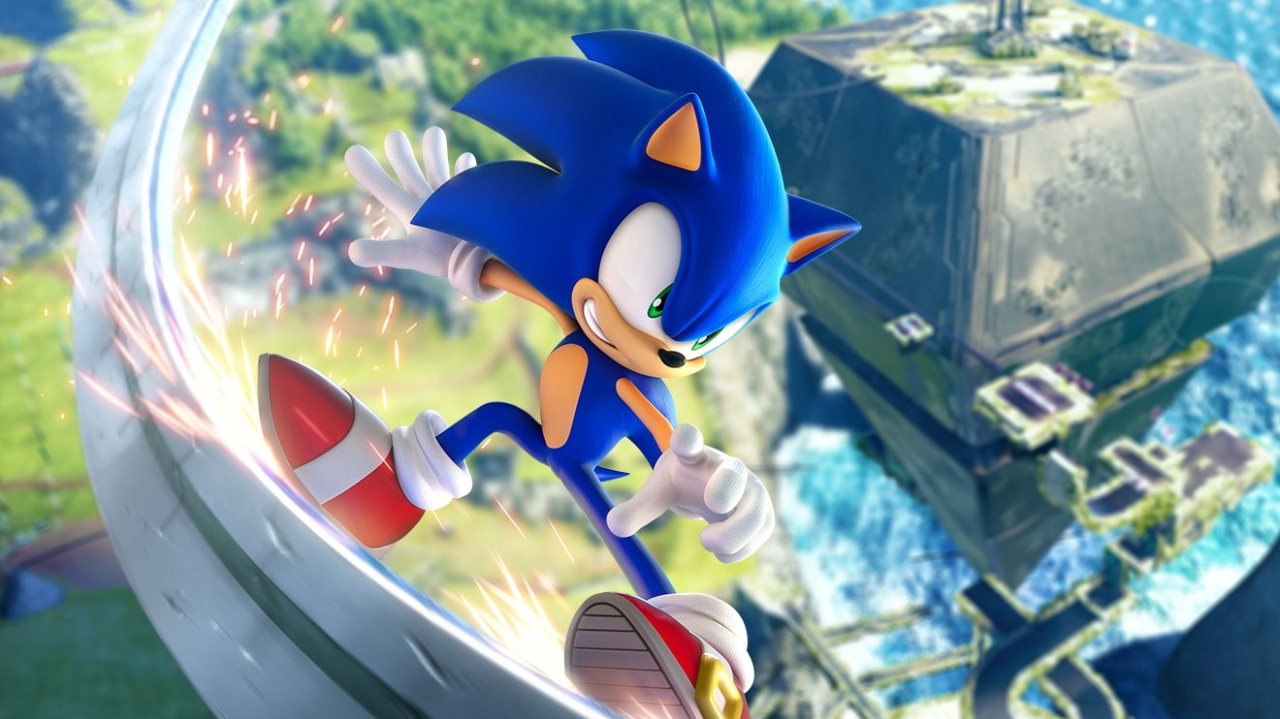 1st
The Legend of Tianding XBO (XGP)
Lemon Cake PS5, PS4, Xbox, NS
Lonesome Village NSO, XBO
Missile Command: Recharged NSO, PSN, XBO
Train Sim World 3 PS5, PS4, Xbox
3rd
Asterix & Obelix XXXL: The Ram from Hibernia PS5, PS4, NS
The Chant PS5, XSX
Ghost Song PSN, XBO (XGP)
Shatter Remastered Deluxe NSO, PSN, XBO
Sword and Fairy: Together Forever XBO
WRC Generations PS5, PS4, Xbox
4th
7 Days of Rose PSN
Alwa Cathedral EC
Bratz: Flaunt your Fashion PS5, PS4, Xbox, NS
C64 Cartridge 1 EC
CounterAttack XBO
Death's Door: Ultimate Edition PS5, NS
Harvestella NS
It Takes Two NS
Pokémon Scarlet and Violet Limited Edition Nintendo Switch OLED
Silver Nornir XBO
TAPE: Unveil the memories PSN
6th
Rush Hour Deluxe – The ultimate traffic jam game! NSO
8th
Cobra Kai 2: Dojos Rising PS5, PS4, Xbox, NS
Football Manager 2023 PSN, XBO (XGP), PC (XGP)
Sifu NS
Sonic Frontiers PS5, PS4, Xbox, NS
Stray PS4
9th
God of War Ragnarök PS5, PS4
God of War Ragnarök Limited Edition DualSense
Super Woden GP PSN
Totally Accurate Battle Simulator NSO
10th
Asterix & Obelix XXXL: The Ram from Hibernia Xbox
Commandos 2 & 3: HD Remaster Double Pack PS4, ONE, NS
DARQ: Ultimate Edition PS5, PS4, Xbox, NS
Garfield Lasagna Party PS5, PS4, Xbox, NS
Horse Tales: Emerald Valley Ranch PS5, PS4, NS
In Sound Mind: Deluxe Edition NS
Police Simulator: Patrol Officers: SUV Officer Edition XBO
11th
Atari 50: The Anniversary Celebration PS5, PS4, Xbox, NS
Black Panther: Wakanda Forever Cinema
Hidden Through Time:Definitive Edition PS4, NS
Hot Tentacles Shooter PSN
Ooblets NS
Paper Flight - Speed Rush XBO
Saint Kotar PS5, PS4, NS
Splatoon 3 -in- 1 amiibo pack
Tactics Ogre: Reborn PS5, PS4, NS
World Soccer Pinball PSN
Yum Yum Cookstar PS4, ONE, NS
15th
Autonauts PS4, NS
Doctor Who: Duo Bundle PS4, Xbox, NS
Farming Simulator 22 Platinum Edition PS5, PS4, Xbox, PC
Foretales NS
Let's Sing 2023 PS5, PS4, ONE, NS
Moving Out NS (CIB)
Overcooked! 2 NS (CIB)
Pentiment XBO (XGP)
17th
Goat Simulator 3 Pre-Udder Edition PS5, XSX
My Fantastic Ranch PS5, PS4, Xbox, NS
Operation Wolf Returns First Mission PS5, PS4, NS
Super Chicken Jumper PSN
18th
Adventure Academia PS4, NS
Battle Axe PS5
The Dark Pictures Anthology: The Devil In Me PS5, PS4, Xbox
The Dark Pictures Anthology: Volume 2 PS5, PS4, Xbox
Last Days of Lazarus PS5
Medieval Dynasty PS5, XSX (XGP)
Pokémon Scarlet NS
Pokémon Scarlet and Pokémon Violet Double Pack NS
Pokémon Violet NS
22nd
Evil West PS5, PS4, Xbox
Gungrave G.O.R.E PS5, PS4, Xbox (XGP)
23rd
Finding the Soul Orb PSN
Just Dance 2023 PS5 (CIB), XSX (CIB), NS (CIB)
24th
Evercade EXP
25th
Aragami 2 NS
Basketball Pinball PSN
Do Not Open PS5
Horse Club Adventures 2: Hazelwood Stories PS5, PS4
Kids vs Parents NS
The Outbound Ghost PS5, PS4, NS
30th
Souldiers PS4, NS
Until the Last Plane PSN
For me, this month I'll pick up for sure:
Harvestella for Switch
Sonic unsure if I'll get on Xbox for the shiniest version or Switch as Sonic feels more at home there
Tactics Ogre for Switch as I just can't get enough Square Enix Strategy/Tactical RPGs
Pokémon again more Switch, which I'm leaning towards Violet  
If I can get the Splatoon 3 amiibo then keen on those as well
A few maybes such as
The Chant, want to know more about the game first
God of War Ragnarök, I may just rent via Boomerang like I did Horizon Forbidden West & I can wait.  Just will I get spoiled if I wait till like March 2023 to play it, as already been spoiled on Gotham Knights for instance.
Pentiment it's on Game Pass and is from Obsidian that I think it will be decent
Dark Pictures Devil in Me, I do like these sorts of game however I played The Quarry this year meaning I'm not in any rush for something like that again plus another maybe just rent it
Gungrave G.O.R.E, liked the one on PS2 and this in Game Pass
What about you guys?