Music Week 150
Best. Week. Ever.
Ah yes, what a three years it has been. For 150 weeks Balla or myself have posted a selection of music tracks with a theme. Every week without fail, 100 by the Balls Man then 50 by me, we've posted a Music Week and had a grand old discussion right here on the forum. Nobody ever bit off more than they could chew by setting themselves up to do multi-entry weeks or to cover whole game series, so the thread just went on and on.
And now here we are, exactly 150 weeks in, with the best videogame ever made and the biggest, most elaborate post I've ever made. Pop your headphones in, set a comfortable volume, and join me as I take you on an audio journey through Manaka Kataoka's sterling work.
---
15: Credits
I won't say too much here, as this is the end credits music and is best experienced first-hand. You know what to expect, and it delivers. Especially if you got gud at collecting memories and unlocked the epilogue as well.
14: Battle Theme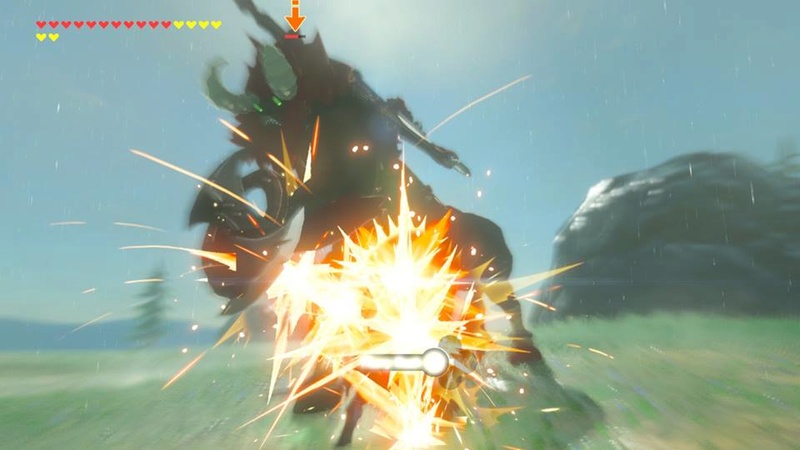 This music really captures the flow of combat in
Breath of the Wild
. It starts slow and tense, the way many combat encounters might start with a stealthy evening of the odds. Then the tension, and the pace, ramps up more and more as it goes. Any fight that lasts too long is just begging for Link to make a slip-up and get killed, and the quickening of this music always did a great job of matching how much more frenetic a fight was getting as I was trying to survive. The Lynel Version turns all of that up to eleven.
13: Shrine
A slow, mellow, easy to ignore piece was required here as there are 120-odd Shrines to deal with. Nonetheless, this music does a good job of creating presence and atmosphere. Big, ancient tomb? Sorted. Weird sci-fi vibes? Can do!
Here's an electrical guitar version which somehow fits the ambience absolutely perfectly.
12: 10,000 Year Old Legend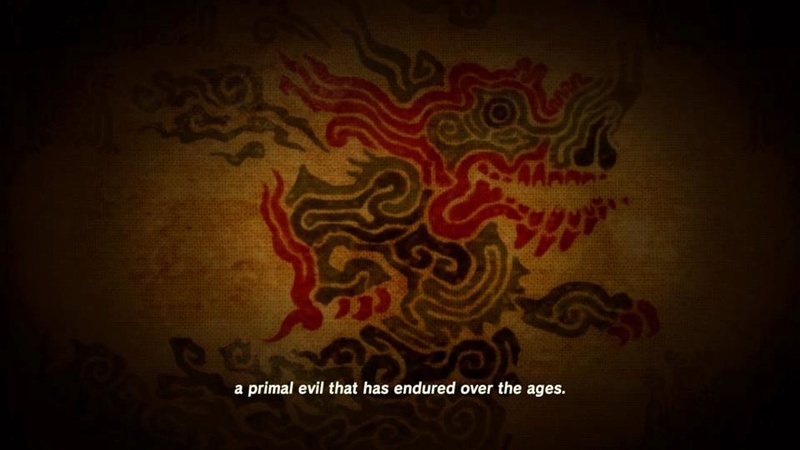 This cutscene was the bit in the trailers that stuck with me. When I reached it in the game, despite being in the double digits on the hour clock, this was when it felt like the game began. The drama and mystery of it built up into something properly epic, mixing the various themes and influences of the game and soundtrack really well. For me, it goes best as part of the full cutscene with visuals and voiceover all together.
The history of the Hyrule Royal Family is also the History of Calamity Ganon
. Shivers down my spine, I kid you not. Then there's the wonderful Kass version to go along with it as well. Gorgeous.
11: On Horse (Night)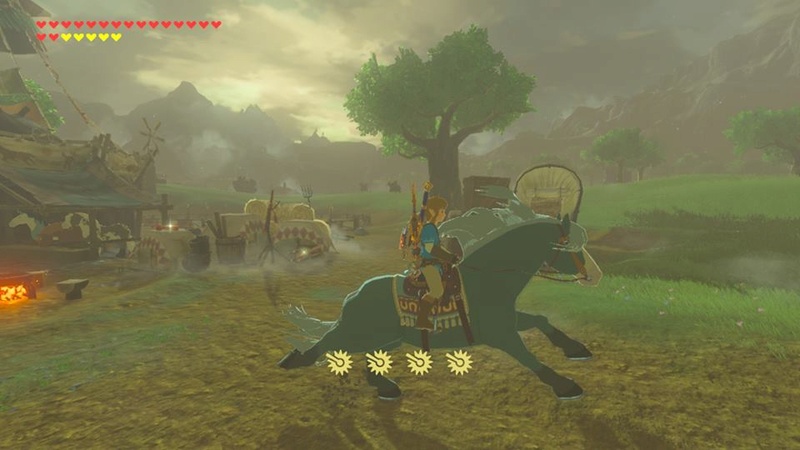 A lot of people chose not to ride the horse much, and I understand why. The movement in this game, and the exploration options opened up by it, was so good it seemed silly to lock oneself at ground level. Sometimes it was worth it though, just to move through the world and get a nice up-close human view of it, and to hear this music. The opening piano work is probably familiar to everyone, but go on a long enough ride and those familiar strings start to kick in. The hero on his horse, riding to adventure.
That's
Zelda, and this music gets it.
10: Attack on Vah Medoh
Like a Hollywood blockbuster, this is pure action and drama and bombast. Perhaps its the aerial action and slow motion shootery, or perhaps its because it was my first one, but this felt like the coolest opening to any of the Divine Beasts. The mix of danger and heroism, adventure and action, was spot on and the music is perfect. Heart-pounding stuff with a cool bird friend. Absolutely stunning.
9: Talus Battle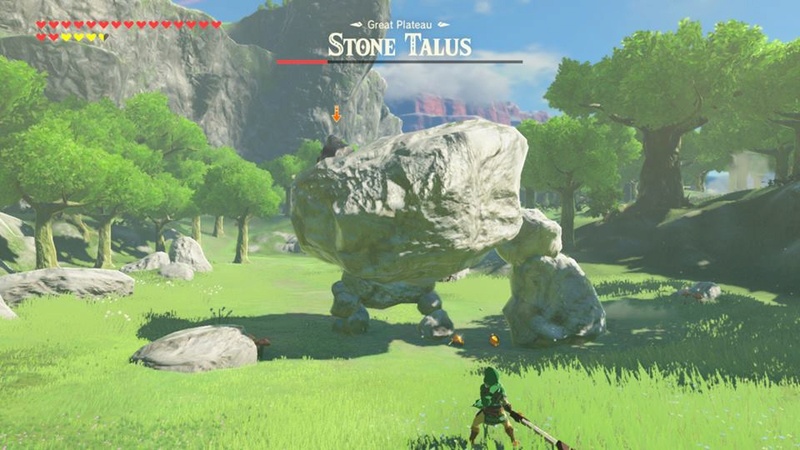 I love this tune! Jaunty and fun and silly, but still kind of exciting, it perfectly captured the big goofy lumps of rock it represented. After getting flattened a couple of times by the one on the plateau, it was very rewarding that by the end of the game I was farming these lads for gems. The whole time, hearing their plodding tune never got old.
Here's a very cool, very different rock guitar version and an 8-bit version that is absolutely spot-on!
8: Rito Village
Already much beloved and much discussed, on this forum and elsewhere, this is definitely the best village theme in the game. And earthy, natural mix of the old Dragonroost Island track, with great live instrumentation and bird sounds and everything! I have to admit, I never heard the birdsong in game but maybe I just rushed around too much? Undeniably exquisite, by any measure.
Naturally, there are lots of covers of this one. Here's a nice piano arrangement, a weird and wonderful synth guitar version and a perfect woodwind choir cover.
7: Ruin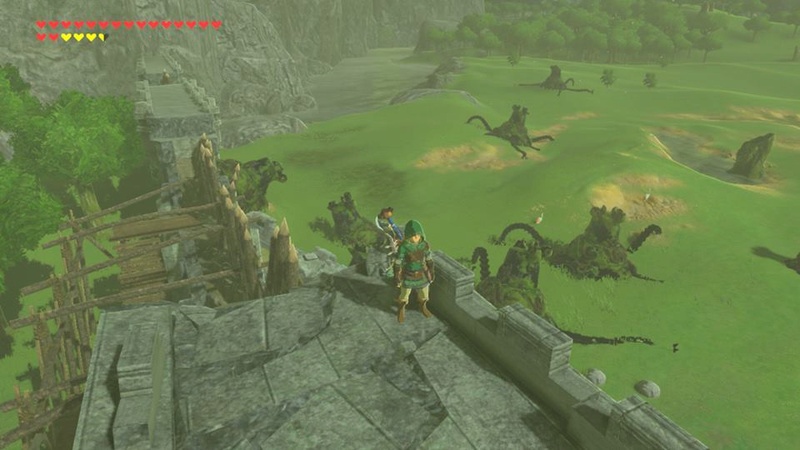 A sparse, quiet piece, this is placing where it is because it does its job so perfectly. When I'm slowly wondering around some ruined old place, soaking in the atmosphere and the richness of the world, this music is just perfect. Goosebumps, teleporting me to Hyrlue, send me back in time stuff. Lovely. Can't ignore that
Super Mario Galaxy
at the 42 second mark though
6: Kass' Theme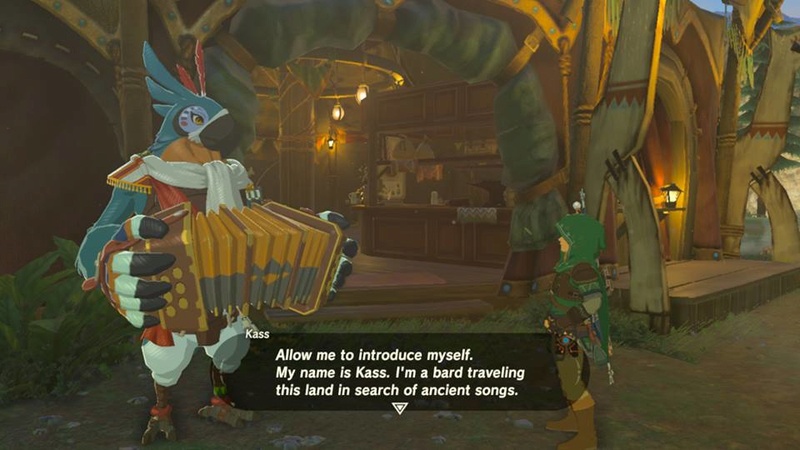 Probably up there as my favourite character theme in the game, this is made even better by the fact he's literally diegetically playing it himself. Whenever I could hear hints of his accordion in the distance, I'd seek him out and listen right through until those hints of the series theme kicked in. He's a top bloke, Big Kass, and you can't teach that. Well worth following his story through.
Here's an accordion version, naturally, and a slower, better one by a guy with a very cool look that is all too short.
5: Hyrule Castle
Hoo boy, here's some epic for you. Just the most dramatic, deep, purposeful sound in the game. When I heard this the first time, I was annoyed at myself for sneaking into the castle early because this tune just fits the game's epic, climactic confrontation so perfectly. A great mix of the series theme, the classic Castle themes, and new and tense melodies. Absolutely perfect for the moment in the game, whether that comes 1 hour in or 100.
Here's a rock cover which I'd imagine playing if Link couldn't make it and the 90s Power Rangers were called in instead. This piano version is a little more tame and this 8-bit version needs to be remixed into the sickest dance track like
right now.
4: Lost Woods
I don't know what it was, but this bit of music made me feel a lot of feelings. The majesty and moment of it: walking into the Lost Woods to get the Master Sword in what I could already tell was
the
game, the one to take OoT's crown once and for all. There's grandeur here but there's also mystery and tension and weirdness and magic. There's nostalgia and sadness - especially after a glance at the names on the map - all through this slow, ghostly exploration. I'm getting serious chills just listening to it right now.
.
3: Guardian Battle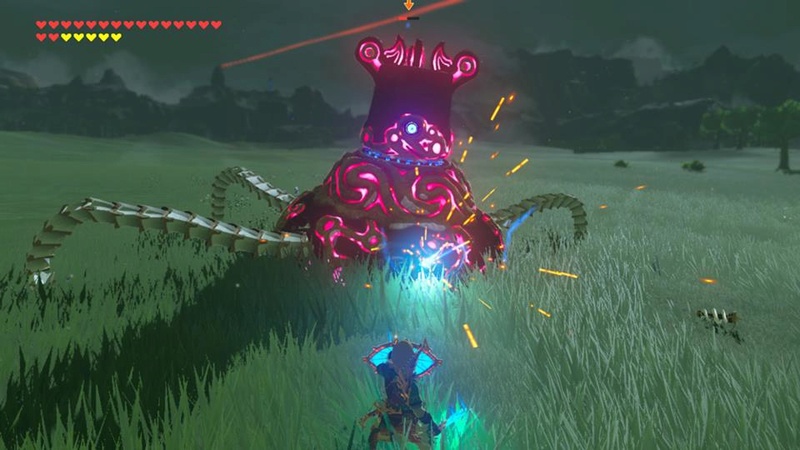 I don't think anyone who's played the game needs reminding of this music. Weirdly mechanical and science fictiony, the tension of being pursued by one of these bastards is only heightened by this incessant music. The jump when the music kicks in and you didn't see the Guardian is absolutely terrifying, even in the slightly goofy Stationary version of the track. It is a literal wonder this game didn't give me a heart attack.
This is a pretty cool orchestral remix and an absolutely baller metal version.
2: Main Theme
This is a Zelda game, so of course the main theme is majestic and wonderful. This has been stuck in my head since months before the game's launch, and isn't showing any signs of going away soon. Beautiful, working wonderfully as a mellow piano piece or a sweeping orchestra it manages to be brash and adventurous while also melancholy. One of the all-time greats of Nintendo themes.I also really dig the little tower version when a new bit of the map is unlocked. Then there are the memories, perhaps the most emotional part of the game for me, and the version that plays when unlocking one of them. Finally, who could forget Into The Wild after that E3 reveal?
Obviously, there are some grand covers. I'm in love with this violin cover. That's another pretty violinist who covers game tunes in my subscriptions, then, if anyone was ever wondering whether I have a type.
As ever, Insaneintherain has an awesome jazz version. Also, here's a cool acoustic guitar lad and a stylish string quartet.
1: Cooking
What a track! I love it. So jolly, so fresh. And the look on Link's face as well! This might even replace Monster Hunter's cooking music for me as the tune that comes into my head whenever I'm frying up something soooo tasty.
---
Bloody hell. There we go, 15 tracks (and then some) from the soundtrack to the Best Videogame of All Time. I didn't mention multiple villages, the Blood Moon stuff, whole sections I haven't played yet, multiple character's themes, all the really well done little jingles and reinventions thereof . . .
Please, please, please share more top Zelda tunage below. Hit me with it!
Then we can let this die, but hopefully I'll see you all to share great tunes from ARMS and Spla2n and maybe I'll even try to repeat the magic of my Pokémonathon with the run-up to Super Mario Odyssey.