A fair few of those nobodies got maybe two minutes in
Command
.  I think some are from the SNES Mini-only
Star Fox 2
too: they're real nobodies.  I can't believe you've relegated Katt Monroe and Bill 'The Hatches Are Open!' Grey to Who? rank though!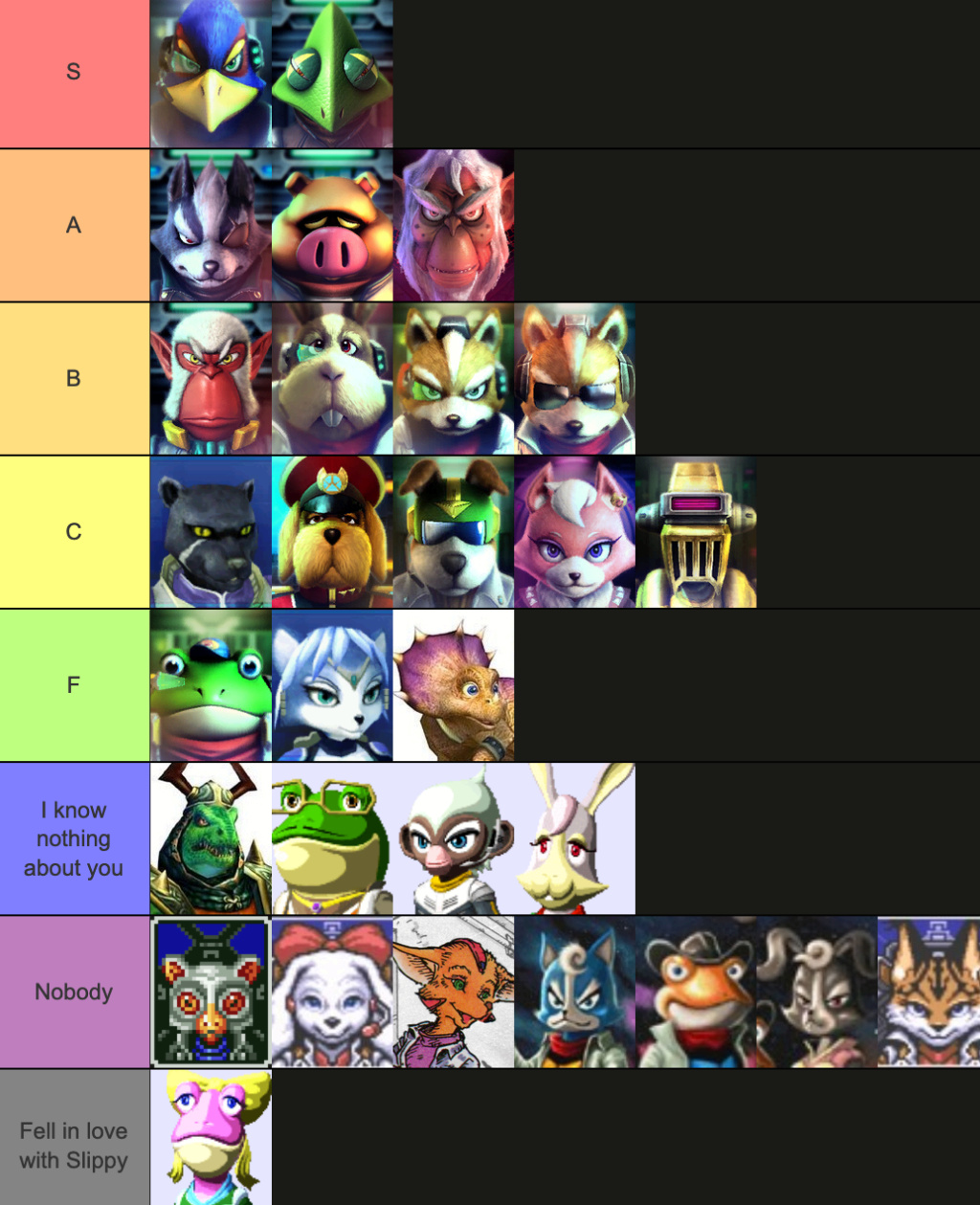 I cut the other comic characters off the end of 'Nobody' because
obviously
I don't know who they are. The only truly quality characters are edgelord bird and "I Am The Great" Leon, but the other
Lylat Wars
antagonists were all pretty effective too. Then there's a lot of mediocrity.
I've never played
Adventures
so didn't think I could rank Scales. I still felt I could rank Krystal (for being disgusting furry-bait) and Tricky (because
everybody
knows about Tricky). I didn't think I could rank the
Command
filler either, because I just don't remember them - apart from Slippy's girlfriend. Who, you know. Is Slippy's sodding girlfriend. Says it all.